Playground World is owned by parents. As parents we have certain standards for what we buy our children.
The products we sell are the same products our kids play on - which are only the best, safest, highest quality, most durable and of course insanely fun products in the industry.
Like many businesses, what has become Playground World started out as something totally different. Back in 1990 we were a company selling electronic fences to help people keep their pets from leaving home.
We had one location, and we were pleased to offer our customers an excellent product with a great service team to support installation. Increasingly, families were inquiring about high quality play sets. We began researching what was available, and after thorough research, decided to only become a Cedar playset dealership.
Now Playground World serves North Ohio, Michigan and Western Pennsylvania as an exclusive Woodplay distributor as well as Springfree Trampolines, Goalsetter & Goalrilla adjustable basketball goals, Flexcourt, and Rubber Surfacing products.
Community Outreach
Playground World, Inc. loves the opportunity to give back to the communities where we live and work in. Our Community Outreach Program focuses on employee engagement and the organizations that mean the most to our employees.
Ways we accomplish this:
Donate to Play
Eight years ago, the late F. Dave Williams started a program called "Donate to Play" at our Play Zone West location. We now offer this fun with a purpose play at all our indoor Play Zones. Stop in and enjoy the fun for only $2.00 per child. Charitable Play hours vary by play zone please check the locations party page for availability.
Since 2016 OVER $26,122.37 donated to these worthy causes:
Toys for Tots Lake County, Care for Others, Willow Praise Church Community Meals & Free Produce, Relay for Life, Geauga Humane Society Rescue Village, Quentin Park Improvement Project, McKinley Community Outreach Center, Geauga Sheriff's K-9 Fund, Greater Cleveland Dental Society Give Kids A Smile, Project Hope, Susan G Komen Breast Cancer, Prayers From Maria Children's Glioma Cancer Foundation, Make-A-Wish NEO, Santa's Hideaway, Cleveland Alzheimer's Association, Cleveland Food Bank, Sub Zero Mission, Ryan's Toy Drive, Diabetes Association's Northeast Ohio, Lake County Humane Society, JDRF, Domestic Violence & Child Advocacy Center Cleveland, OH, Help Me Color Me A Rainbow, Cleveland Coats for Kids, Team Jemmah, Warrensville Hts. Police Adopt-A-Family Christmas Program, Fostering Hope and Special Services of Geauga Co.
Party Certificates: We donate over 200 hundred birthday party certificates a year to local charities and organizations. If you wish to book a birthday party at Playground World's indoor Play Zone and help a local charity check out our Facebook page for a list of organizations we have assisted. To request a donation please email angela@pgworld.com with the event and organizations information.
Take a book, leave a book: "Take a book, leave a book" free children books at our Warrensville Heights location.
Donate to Jump: In addition to having our FUNtastic equipment set up at the Home and Garden shows, we also offer "Donate to Jump". For a small donation, show visitors can jump on our Springfree Trampoline World's Safest Trampolines. 2015 we donated the monies raised to the Cleveland Food Bank, Ryan's Toy Drive for Asa's Angels and Make-A-Wish NEO. 2016 we donated the monies raised to Sub Zero Mission. 2017 we donated the monies raised to The Mission Continues $643.00
Caring Play: Special play time for Help Me Grow Geauga and other organizations to provide play sessions for children with special needs and their siblings.
Make A Wish: We have worked with Make-A-Wish Greater Pennsylvania & West Virginia as well as Make-A-Wish® Ohio, Kentucky & Indiana to help make children's dreams come true.
Extreme Home Make Over: In 2005 we had the honor to install a play system for the televised show Extreme Make Over for the Novak Family in Boardman, Ohio. Our employees have also delivered food for Geauga Job and Family Services, sponsored families at the Holidays, and hosted food drives.
We are continuously humbled by the generosity and passion of Playground World, Inc. employees
Business Opportunity
Interested in becoming a dealer of the successful Playground World team? E-mail us your contact information, a brief description of your company, product lines and summary of how a joint venture would benefit both your customers and ours today to be considered part of our winning family fun company! You can send your information to todd@pgworld.com.
Visit a Showroom Near You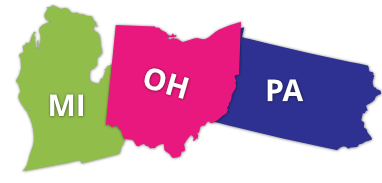 We welcome you to visit one of our seven locations in Ohio & Pennsylvania.
Financing Available

Convenient monthly payments to fit your budget. Pay over time. Be sure to ask about 0% Promotional Rates available for up to 12 months for Playsets (and combination purchases) and 6 months for Hoops and Trampolines.
Financing with approved credit provided by Wells Fargo Bank, N.A.
Video Gallery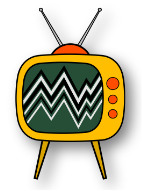 Have a few minutes? Take a look at our collection of videos from our premier manufacturers - Woodplay, Springfree, Goalrilla & Goalsetter.
In addition, we've put together some informative videos to help you choose your backyard Play System, Basketball Goal or Trampoline.
---