As the No. 1 USA-made basketball goal, Goalsetter has redefined home court basketball in your driveway, school and church gyms, at your city park, and more, From in-ground to wall-mounted basketball hoops and accessories, Goalsetter believes in giving you the home court advantage with American-made quality that is simply unmatched.
Every Goalsetter basketball system features tempered glass backboards, effortless height adjustment, and a superior corrosion-resistant point process. Perfect for all sizes and ages and backed by a limited lifetime warranty, families choose Goalsetter - the Best in Basketball.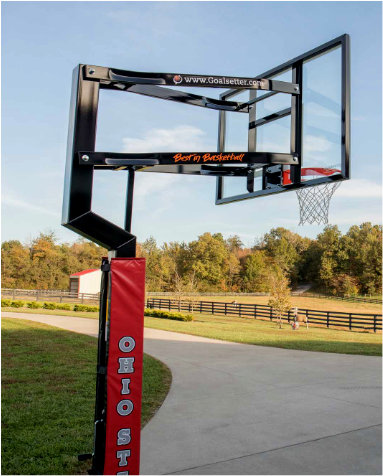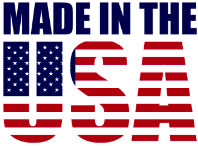 One hundred percent of Goalsetter basketball hoops are made in the United States of America.
Need help choosing your basketball goal? Be sure to take a look at our section "How To Choose Your Basketball Hoop".
Top Five Reasons Families Choose Goalsetter
1. ADJUSTABLE - Perfect for all sizes and ages.
2. MOVABLE - Moving? Simply take the system with you and purchase a new ground anchor.
3. LIMITED LIFETIME WARRANTY - Quality construction for a lifetime of family enjoyment.
4. ALL PRICES, RANGES, AND SIZES - Functional and practical.
5. MADE IN THE USA - Manufactured in the heartland of the USA, where quality is simply unmatched.
View/Download the Goalsetter Catalog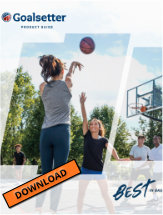 The Goalsetter Lineup
The most durable adjustable basketball hoop for the outdoors, with competition-grade performance. That's Goalsetter.
Signature Series
The Signature Series, with its offset pole and internal Compression Height mechanism enables the most rim adjustability you can find – from 6' to 10' – making it the Goalsetter top of the line and the safest of any outdoor goal system available.
Extreme Series
The Extreme Series is a straight pole system and external Tension Height adjustment offering the most adjustability of any straight pole system in the market – from 6'8" to 10'.
Wall Mounted
An Adjustable Wall Mounted Basketball Hoop is the obvious choice when space is limited and height adjustability is desired. With it's rugged construction, this system is designed to take the abuse of today's home court play.
Baseline Wall Mounted
Experience top-of-the-line quality while saving space in your driveway with the Goalsetter 54" x 36" basketball hoop. The GS54 allows you to mount the basketball goal to a wall outdoors or indoors – perfect for garages, fitness centers, schools, camps, and more.
---