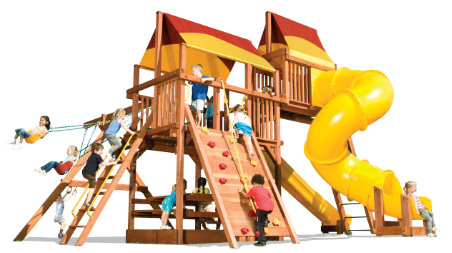 The Playhouse series is a traditional square base playset with plenty of room for popular accessories such as a built-in sand box or picnic table (which doubles as a sandbox cover).
View/Download Woodplay's Catalog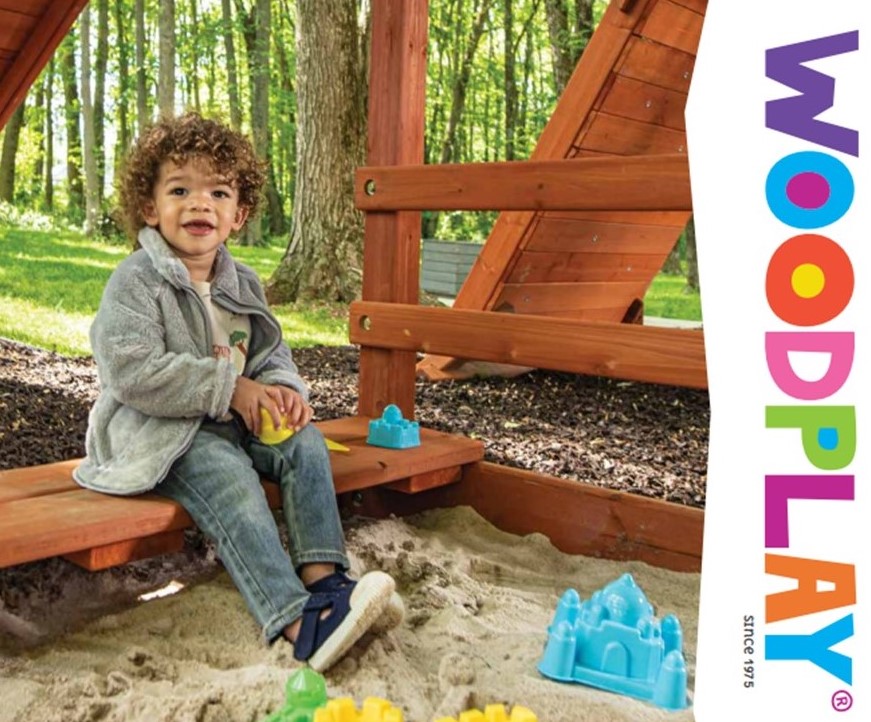 Combinations
Combo 1: Base Set w/ Slide
Combo 2: Add a Swing Beam
Combo 3: Add a Monkey Climber
Combo 4: Add a Skybox
Combo 5: Add a Hurricane Slide
Deck Height
5'
6'
7'
Deck Size
5' x 5'
5' x 7'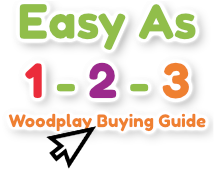 Be sure to see the Easy-As-1,2,3 Guide for buying Woodplay Playsets!
---
6-N-1 Picnic Table
Available on all Playhouse Playsets
Unlimited ways to have fun! Picnics, parties, games, writing, coloring or drawing and easily converts into a lemonade stand, pizza counter, ticket booth or passport checkpoint to exotic places.
The 6-in-1 also includes a sandbox. Put the cover on the sandbox and it becomes a playtime platform that transforms into a stage, dance floor, chic boutique, art studio, fire station, workshop or anything else your kids dream up!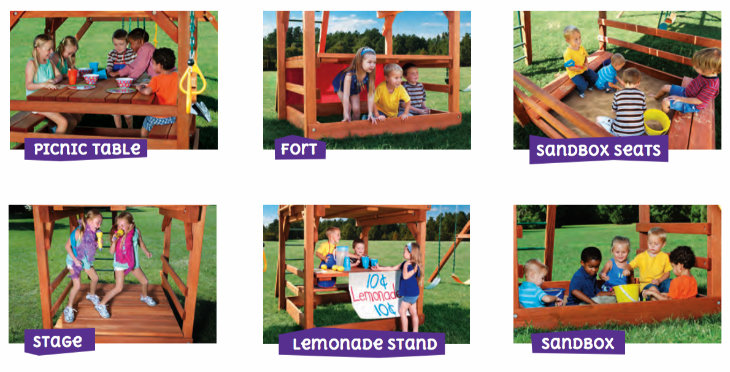 ---