Safe & Durable Vinyl-Encased Playsets
Our vinyl-encased play sets are safe and durable. Playsets that your family can enjoy to make memories for years to come. We use poly and vinyl-encased, treated lumber so that our structures can withstand any weather condition! Rot proof and splinter-free!
Poly lumber is environmentally friendly as well as long-lasting and maintenance-free. All our Vinyl-Encased Playsets are handmade by Amish craftsmen and come with 20 or 5 year limited warranties.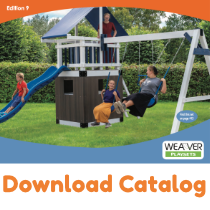 Below are some popular Vinyl-Encased Playsets. Hundreds more combinations are available.
The Double Climber's Delight pg. 22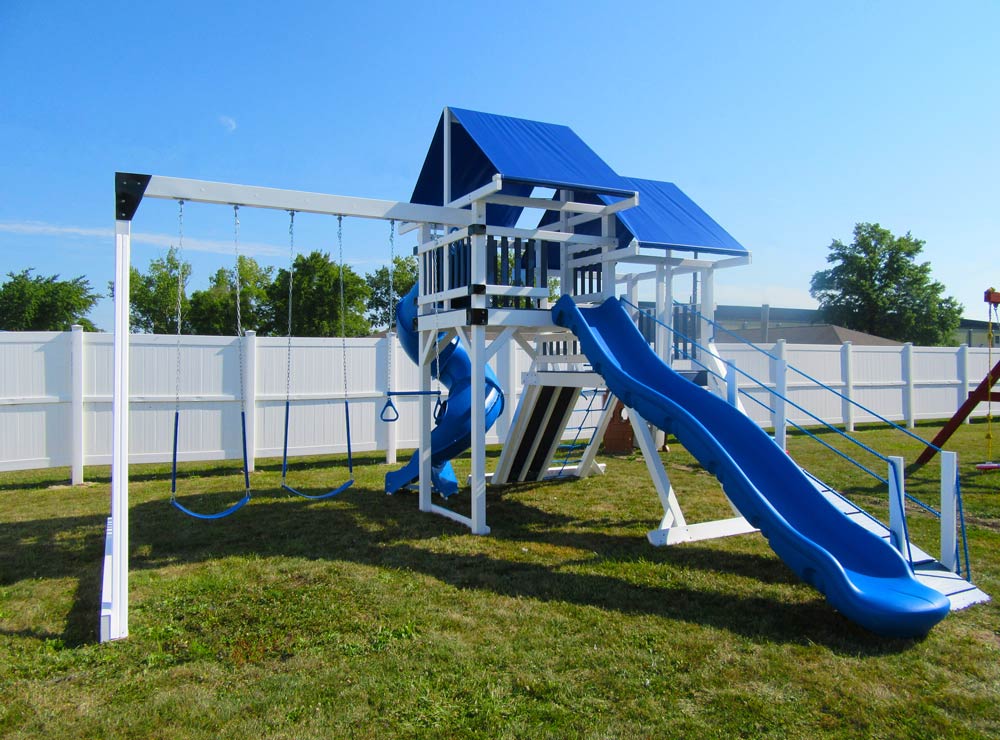 Standard Features
5'x5'-5' High Climber
2 Canopy
1 - 5' Ladder
1 - 2' Ladder
1 - 12' Gangplank
1 - 5' Rockwall - Cargo Net
5x5 - 7' High Add on Deck
1 - 7' turbo Slide
1 - 14' Scoop Slide
3 Position - 10' High Beam
2 Swings
1 Trapeze

Size: 26' x 60'
Colors: White, Blue
Layout & Dimensions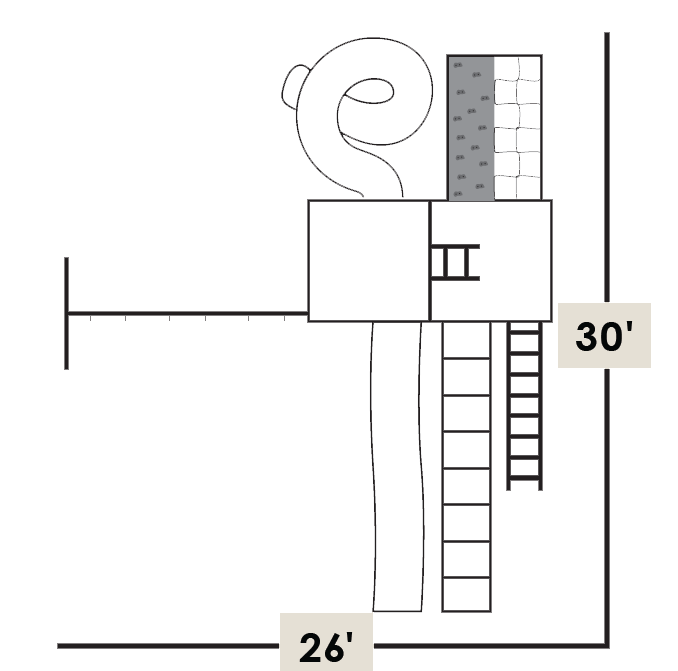 Smokey Mountain Climber pg. 17

Standard Features
4'x 5'- 5' High Cliff Climber
1 Canopy
1 - 5' Ladder
1 - 10' Wave Slide
1 - 5' Rockwall - Cargo Net
4 Flags
1 Tire - Plastic
3 Position - 8' Beam
2 Swings
1 Trapeze

Size: 18' x 29'
Colors: Blue, White
Layout & Dimensions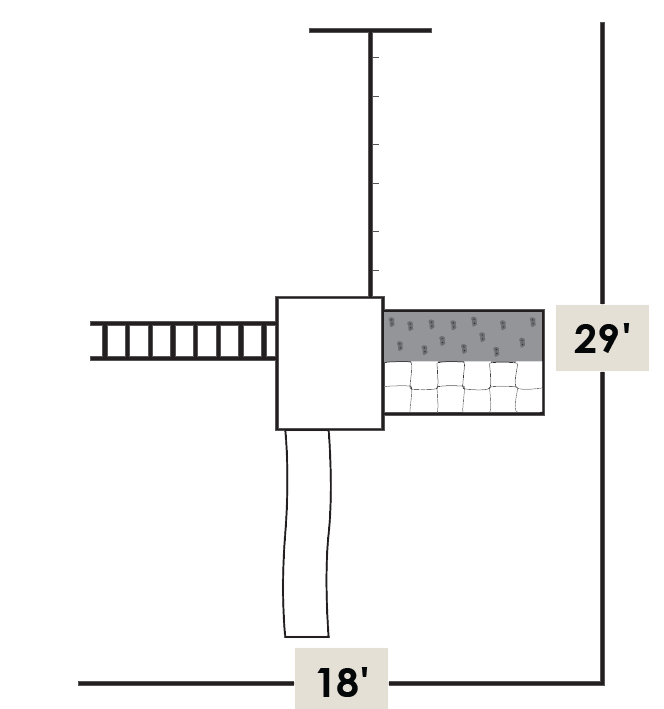 Classic Deluxe pg. 15
Standard Features
4' x 5' – 5' High Classic Tower
1 Poly Roof
1 - 5' Ladder
1 - 10' Wave Slide
1 Deluxe Base with Raililing
1 Set Handrails
1 Set Hand Grips
3 Position – 8' High Beam
1 Horse Glder & Adaptor
1 Trapeze
1 Swings

Size: 20' x 24'
Colors: Almond, Maroon
Layout & Dimensions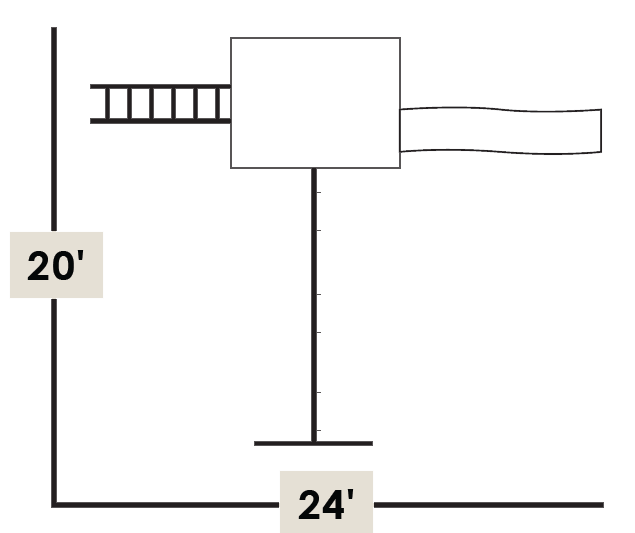 The Hideaway pg. 24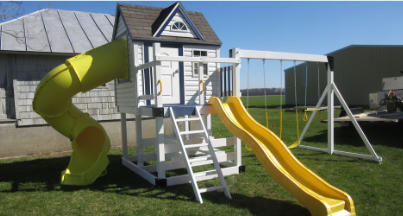 Standard Features
7' Turbo Tube Slide
6' x 5' Playhouse w/3' Porch (6'x8')
10' Wave Slide
2 Swings
5' Ladder
Dormer
1 Playhouse Door
3 Windows
Picnic Table-Built In
2 Hand Grips
Trapeze
3 Position-8' High Beam

Size: 27' x 23'
Colors: White, Blue
Layout & Dimensions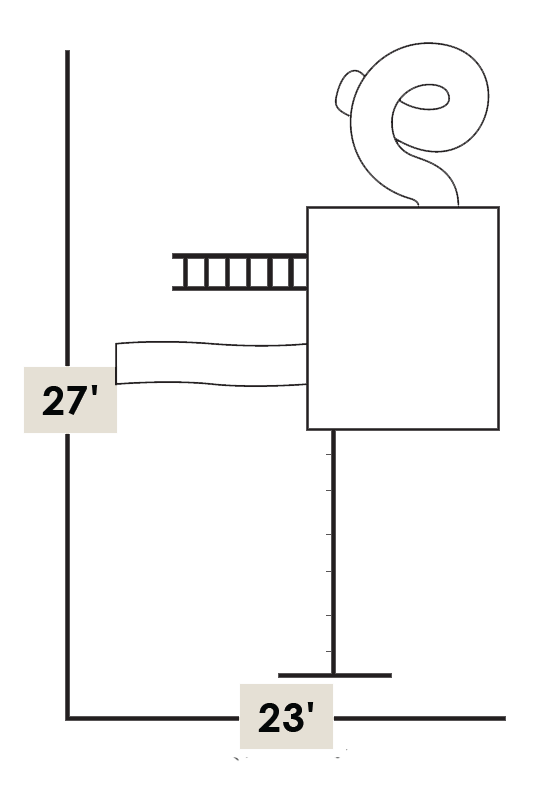 Monkey Bar Slide Stand pg. 8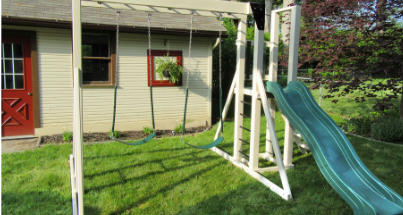 Standard Features
2' x 2' Monkey Bar Slide Stand
5' Ladder
10' Wave Slide
2 Position-8' High Monkey Bar Beams
2 Swings

Size: 21' x 20'
Colors: Almond, Green
Layout & Dimensions