What Makes Springfree® Safe?
Springfree's revolutionary springless design has eliminated 90% of product related trampoline injuries! When your kids are jumping on a Springfree, you know they're playing safe.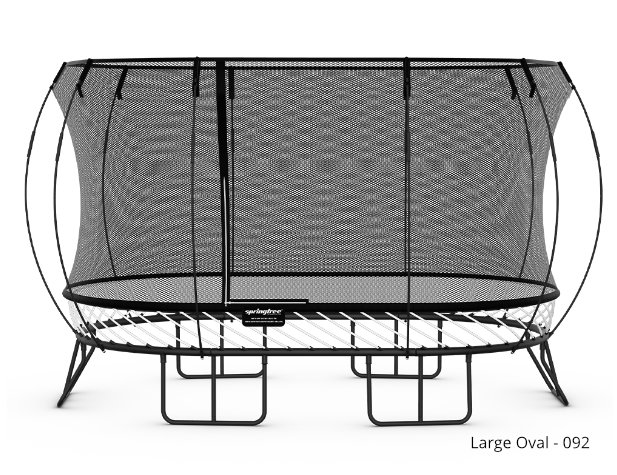 ---
Springfree® vs Traditional Trampoline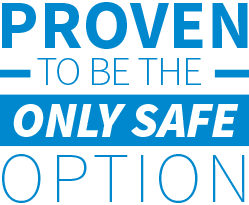 SoftEdge™ Mat
30 times more shock absorbent than pads, the SoftEdge mat eliminates hard edges at the jumping surface.
Hidden Frame
The frame has three layers of rust protection that won't flake or peel. Plus, it's hidden below the jumping surface where it's impossible to fall on.
Flexible Net
Springfree's flexible safety enclosure cushions jumpers and prevents falls to the ground. Flexible net rods remove the need for hard metal poles that can cause injury.
No Springs
We use flexible composite rods instead of springs, which lie beneath the trampoline jumping surface out of harm's way.
---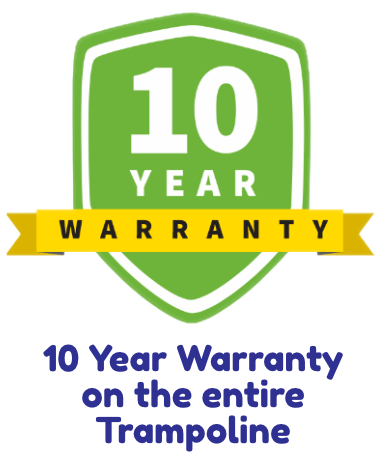 Built To Last. Built For Life.
Backed by a 10 year warranty on the entire trampoline. From net to frame to mat – Springfree® has you covered.
Made like no other to withstand the harshest conditions so that your family can get the same enjoyment year after year.
Quality
Every Springfree is fully assembled in our factory before it is packaged to ensure it meets our high standards before arriving in your backyard.
Stands The Test Of Time
Manufactured with the highest quality materials for low maintenance and safety that lasts!
---
Playground World Springfree Trampoline Walk Thru
Todd Music (Playground World - Avon) presents an informative walk-thru of the Springfree models.